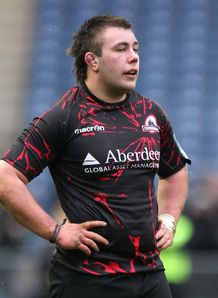 Related links
Teams
Edinburgh prop Robin Hislop will be out of action for six months after breaking his leg during a training session.
There was a sliver of good news for the 21-year-old in that he will not have to undergo surgery.
"While Robin does not require surgery, the fracture will need considerable time to heal," explained Edinburgh Rugby's lead physiotherapist Stuart Paterson.
"In as much as an individual's legs and indeed their breaks are unique, Robin will have a tailored recovery programme to suit his specific needs in order to allow him to return to playing at the highest level at the appropriate time."