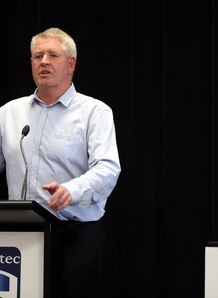 Related links
Teams
The New Zealand Rugby Union are so far unsatisfied by the Super Rugby team proposals from both Japan and Singapore.
NZRU chief executive Steve Tew told reporters on Monday that both bids had been less than satisfactory.
Tew added that site visits were planned over the coming weeks to assess each potential base for the 18th Super Rugby side to be added from 2016.
The NZRU boss also stated that for the time being the committee were not prepared to say yes to either proposal, with work still to be done.
The two bidders had until mid-August to submit formal tender documents, outlining why they were best-positioned to join the competition.
The bids were assessed against the key criteria of commercial value, infrastructure, geographic location, rugby readiness and ongoing sustainability.
Other teams joining the competition in 2016 will be South African franchise the Kings, along with a team from Argentina.