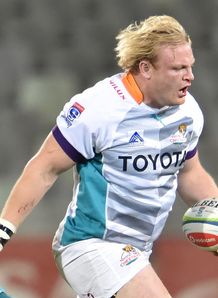 Cheetahs hooker Adriaan Strauss has been cited for alleged foul play during their Super Rugby match against the Stormers in Cape Town on Saturday.
Strauss is alleged to have contravened Law 10.4 (j) Lifting Tackle when he tackled Jacobus van Wyk. The incident occurred in the 23rd minute.
The referee for the match, Stuart Berry, reviewed the incident with the television match official and issued a yellow card to the Springbok hooker.
Upon further review of the match footage, the Citing Commissioner deemed in his opinion the incident met the red card threshold for foul play.
The citing is to be considered in the first instance by SANZAR Duty Judicial Officer Adam Casselden.
All SANZAR disciplinary matters are in the first instance referred to a Duty Judicial Officer hearing to provide the option of expediting the judicial process.