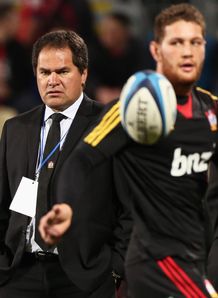 Chiefs head coach Dave Rennie has warned his squad that taking on the Cheetahs on their home patch will be a difficult proposition on Saturday.
Bloemfontein is the setting for the game as the Cheetahs play their first match since returning home from a difficult Super Rugby away tour.
The Chiefs meanwhile managed to claim a 34-34 draw against all the odds at the Bulls last week and enter the game at Free State Stadium wary.
"A couple of years ago when we played them in Bloemfontein we won in the end, but with fifteen minutes on the clock the game was even," said Rennie as he looks to return to winning ways.
"They are way better at home and we are well aware of it. Their Australasian tour didn't go as well as the previous year's one, but they are a different creature at home."
Rennie continued by saying his champion side underestimated the Force a fortnight ago when they suffered their only defeat of the competition so far and they would not make the same mistake on South African soil.
"They (the Cheetahs) beat the Bulls in Bloemfontein earlier in the competition. You can't underestimate any side in this competition. We didn't pay enough respect to the Force and played poorly and got beaten," he added.
"So we've learned a lesson from that and know that we need to be at our best this weekend."