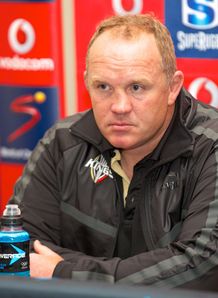 Related links
Also see
Southern Kings head coach Matt Sexton has resigned from his job at the Port Elizabeth-based franchise to return to New Zealand.
Sexton, who joined the Kings in June 2012 to assist them in their preparations for their debut season in Super Rugby, is returning home for personal reasons.
"This has been a very difficult decision for me, but due to personal reasons, I have had to make the difficult choice to return home to my family in New Zealand," he told Sport24.
"The circumstances back home requires me to be there."
The former Crusaders hooker said he was sad that his time with the Kings had come to an end.
"I have really enjoyed my stay in South Africa and working with the Southern and EP Kings over the past two years," he said.
"There is definitely a wealth of talent in the region, and I am sure that EP Rugby will be making an impact on the world stage in the years to come."
Eastern Province Rugby CEO, Charl Crous, said Sexton had been contracted with the Union until the end of 2014, and had been looking to extend his contract through to 2015.
"Unfortunately, due to personal reasons, Matt's time with EP Rugby has come to an early end, but we support him wholeheartedly with his move back to New Zealand," said Crous.
"Matt has been a great asset to the union, and has brought a wealth of experience to the team.
"He has worked tirelessly over the past two years, and has managed to accomplish what few thought possible and played an integral part in the success of the Southern Kings in our debut season in Super Rugby."