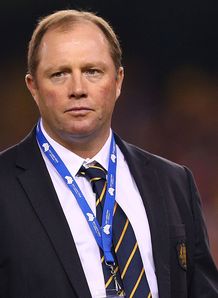 Rebels hooker Tom Sexton is set to miss the 2014 Super Rugby season after sustaining a serious knee ligament injury.
The Melbourne-born Irish hooker, who signed for the franchise from Leinster, damaged the anterior cruciate ligament (ACL) in his right knee, and is set for a lengthy spell out of action, with rehabilitation from such an injury typically taking six to nine months.
Obviously it is a very big disappointment to lose somebody of Tom's on-field ability," Rebels head coach Tony McGahan told the Canberra Times.
"He has been impressing everybody with his commitment to training and his ability to acclimatise to the warm weather.
"Tom's personality around the club has already seen him emerge as a favourite of the playing group, and the manner in which he has responded to this setback speaks volumes of Tom as a man."