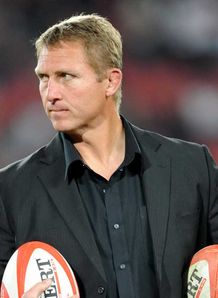 Golden Lions head coach Johan Ackermann has extended his contract with the union for two more years, it was announced on Friday.
Ackermann will coach the Lions in both the Super Rugby and Currie Cup tournaments, and is delighted to have lengthened his deal.
"I am honoured to have had an opportunity to commit myself to the Lions for a further two years," Ackermann told the Lions website.
"It is a great privilege to re-sign and I would like to thank the management for the faith that they have shown in me.
"We built up an exciting new team this year, which I have been able to work well with, and I look forward to strengthening our relationship."