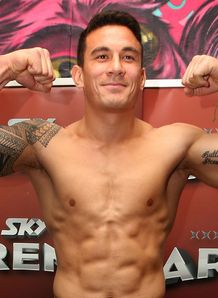 Related links
Also see
Chiefs head coach Dave Rennie is adamant that code-hopping Sonny Bill Williams is nothing like how he is depicted in the media.
With Williams set to return to the Chiefs in 2015 following another season with NRL outfit the Syndey Roosters, Rennie is keen to stress the star has remained professional over the course of the negotiations.
The All Black has won a plethora of titles across both codes - a World Cup and a Super Rugby trophy in union, and the NRL title with the Roosters earlier this year.
He sparked controversy after a sensational U-turn on his decision not to make himself available for the Rugby League World Cup, where many criticised his actions and his profile in the game.
But the Chiefs boss maintains the media's perception of the star is entirely false.
"He's almost the total opposite to what he's portrayed in the media," Rennie told Fairfax News.
"The media want to imply that he's bigger than the game. That it's all about him. That he's selfish and so on, but Sonny is incredibly professional, really diligent with his assessment and analysis."
And indeed, Rennie credits Williams with inspiring many of his Chiefs team-mates to emulate his own high standards on and off the pitch.
"He doesn't drink, so his recovery is a massive part of his ability to play well the following week," ," he said.
"He had a big influence on our young island boys. A lot of them gave up drinking. A lot of them would get together with Sonny on the Sunday and go through stuff. He's got the patience of a saint,
"Every Tom, Dick and Harry can come to our training and he'll hang around for photos and to sign autographs. He's fantastic in that area. If you talk to the players, they'll say he's down to earth, just one of the guys.
"That's why we were pretty desperate to get him back. It's not just the playing ability. He's a massive positive influence within our group. He's a quality man, really caring. That's why the boys love him. He constantly impressed me. We'd have him back in a heart beat."