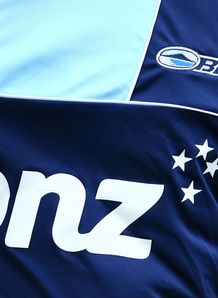 Related links
Teams
The Blues have appointed Michael Redman to replace Andy Dalton as their new chief executive.
Redman is a former mayor of Hamilton, who moved to Auckland in 2010 with a key role in the amalgamation of the Auckland region.
He said being given the opportunity to lead the Blues rugby administration through a time of change is an exciting extension of this work.
"The Blues are such an important part of this region's identity and having moved into a new era with the private equity partnership, this is a fantastic opportunity to be part of the Blues future direction," he told the Blues' official website.
This is not Redman's first foray into professional sport having previously been a founder and director of the NZ Breakers basketball team and on the board of the Northern Districts Cricket Association.
Blues chairman Tony Carter said Redman's business leadership experience is one of the strengths he brings to the position.
"Michael's leadership experience along with his marketing strength and ability to work constructively with a number of different stakeholders made him an ideal choice as CEO," he said.
"He is an accomplished leader in both the private and public sectors and this will be highly valuable for the Blues in the development of our organisation."
Redman will begin his new role on October 1.