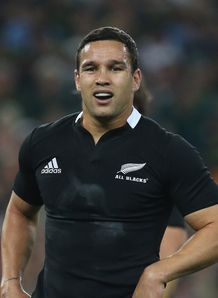 Related links
Teams
Highlanders centre Tamati Ellison has signed a one year contract to represent the Rebels in the 2014 Super Rugby Season.
Rebels Head Coach Tony McGahan is excited to have signed such and versatile player who fits the Rebels style of rugby.
The coach expressed his feelings to Super Rugby website,saying, "Tamati has the ability to play at a high level across a number of positions in the backline, which makes him a very important part of a Super Rugby squad in such a fast and demanding competition.
"He is a player who likes to express himself on the rugby field, and with this he will fit into the type of rugby we aim to play next season."
Ellison has played Super Rugby, club rugby in Japan and represented the All Blacks. McGahan believes this experience will be invaluable to his squad.
"His experience from all levels of New Zealand Rugby, combined with his overseas playing time will enable him to contribute to our rugby program across many levels, both on and off the field," said the Rebels mentor.
The New Zealander is just as excited about the move. Speaking to Super Rugby website from Japan, he said: "My family and I are really excited about moving to Melbourne and the new opportunities that lie ahead.
"The Rebels are building a very competitive team, and I'm looking forward to being a part of that."