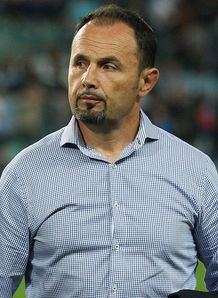 Related links
Teams
Western Force head coach Michael Foley admits the club would consider an approach for James O'Connor if the star stays out of trouble.
With the Brumbies, Reds and Waratahs not interested in O'Connor's services for next season, the 23-year old currently finds himself without a club after being axed by the Melbourne Rebels.
A series of off-field issues during recent weeks with the Wallabies have damaged O'Connor's reputation.
Foley though conceded that the Force would be open to welcoming O'Connor back to Perth, but only providing the young star addressed his beheaviour.
"Any sort of education process becomes a lot easier when the person being educated actually accepts that there's a requirement to do so," said Foley.
"That's the biggest challenge. We do know that a couple of the Wallaby boys were out at 4am in the morning at a burger joint.
"We do know a couple of Wallabies missed the team bus for training. And we do know a couple of Wallabies missed the team meeting on the Sunday after the (Lions) Test match.
"All of those things are very simple things that, in my opinion, wouldn't be acceptable here.
"But again, that's not imposing something on somebody. It's getting them to recognise why those things are important to the team.
"We can't be negotiable on those things.
"It's not a matter of hitting someone over the head with a stick. It's a matter of saying, 'this is where we're headed. How does it suit you?'"