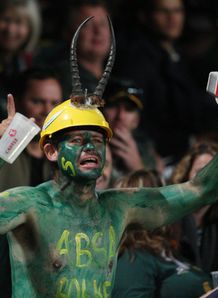 Fancy putting your money where your mouth is? Sports fanatics can do exactly that thanks to BetFlash - South Africa's newest and most engaging online sports betting portal.
Launched in 2013, BetFlash brings a fresh alternative to the world of online and mobile sports betting for customers who are looking for the best and safest options available.
BetFlash caters for beginners and pros alike with the purpose of launching a new generation of sports betting solutions for the South African sports fan.
Few things can make a sporting event more exciting than having a bit of money riding on the game. Sports betting is incredibly popular throughout the world and more and more people are placing their first sports bets online every day.
If you are new to the online sports betting world then it can be a little intimidating placing your first bet. However, with BetFlash it's easy to understand and even easier to participate. BetFlash also has a user-friendly mobile platform which allows customers to bet while they're on the move.
From Super Rugby to the Currie Cup, BetFlash brings you plenty of tournaments to choose from, and if you're not a rugby fan, you can try your luck at soccer, cricket, golf, tennis, motorsport, American football, basketball. You name it, BetFlash has it.
Whatever sport and whichever team you follow, BetFlash aims to be an integral part of the experience to help you and your friends enhance the enjoyment of the day's big game.
There are many betting sites where customers can bet, but only a few that provide quality. BetFlash is one of them!