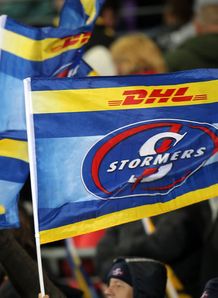 Related links
Teams
Also see
The Stormers have been fined AU$25,000 (ZAR 228,000) after being found guilty of verbally abusing a match official.
The Cape outfit faced a SANZAR judiciary hearing in Sydney with relation to a charge of 'matchday misconduct' that occurred during their clash against the Hurricanes.
The Stormers were charged and found guilty of "insulting and offensive" conduct towards match officials after assistant referee Sheldon Eden-Whaitiri claimed he was the object of constant criticism from the Stormers during the match in Palmerston North, which included comments suggesting he was a cheat and should return to club rugby.
The former Super Rugby runners-up were found guilty of bringing the game into disrepute and of having breached Section 8.3 of the SANZAR Code of Conduct which states:
"a) All persons must ensure the game is played and conducted in accordance with disciplined and sporting behaviour and acknowledge that it is not sufficient to reply solely upon the Match Officials to maintain those principles;
l) All persons shall not use crude or abusive language or gestures towards referees, assistant referees, Match Officials or spectators."
The Stormers accepted the charge and apologised unreservedly. They were fined the maximum financial penalty of AU$15,000 [ZAR 137,000] for their conduct towards match officials and AU$10,000 [ZAR 3,000] for bringing the game into disrepute. They were also ordered to pay SANZAR's costs.