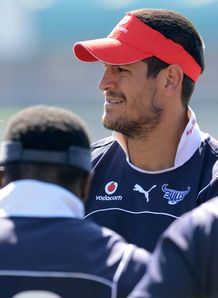 Related links
Teams
Bulls captain Pierre Spies said maintaining their place at the top of the South African conference is not their priority ahead of their match against the Hurricanes in Pretoria on Saturday.
"It is what happens on the field that gives the players confidence and that momentum," Spies said.
"The past three weeks have been good for us as a group and we still have guys coming in and out due to injury, but the group is going forward and growing, which is good for us.
"The situation on the log is a byproduct and is really not a focus or a talking point of the team."
Spies said they had worked hard to return to winning ways, with three successive victories at home, following three straight defeats on their tour of New Zealand and Australia.
"It is more about running the race and the process on the field," he said.
"Coming back from the tour it was tough having those three losses, and to claw back to get that win, once you get that momentum you want to keep it."