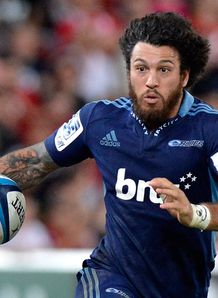 Related links
Teams
Illnesses to several key players has wreaked havoc with the Blues' preparations for Friday's clash with the Stormers in Albany.
Coach Sir John Kirwan said full-back Charles Piutau and flanker Steven Luatua were both suffering influenza while centre Rene Ranger has an infection and is in hospital on a drip, although he is expected to be released on Tuesday.
Adding to that, hooker James Parsons is awaiting results from checks on a neck injury sustained in Friday's 12-11 loss to the Reds in Brisbane.
As a result Kirwan delayed announcing the team to his players until Wednesday.
Kirwan said it wasn't entirely unexpected that players would be battling in one way or another after 11 rounds of the tournament.
"We knew people would be tired," he told Sportal.
"Most of the guys who are sick have played the biggest numbers. Charles has played every minute of every game and done every training run so we expected this," he said.
Kirwan revealed that he has seen some maturity developing in his charges, but that would count for nothing if they did not apply themselves against the Stormers on Friday.
"The guys realise that we can compete with the best so that is great for our confidence," he added.
Kirwan expects the Stormers to be aggressive and wants his players to be ready physically for the encounter.
"They are very good mauling, and around the breakdown," he said.
"The African sides throw different stuff at us so we need to be ready for that.
"They are very good on defence so the attack coach is going to have to earn his money this week.
"They are good right across the board - they frustrate teams, they are in there at the breakdown so that's a typical African side and they will be really tough."