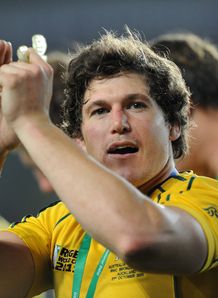 Related links
Teams
Melbourne Rebels signing Luke Burgess has praised Damien Hill after the head coach's future beyond this season was placed in doubt.
Hill will need to re-apply for his position at the end of the season, but Burgess, who is set to re-join the club from Toulouse next season, has backed Hill's abilities.
"You've got to know who the coach is and he's a guy that I admire and got a lot of respect for,'' said Burgess to The Age.
''Damien Hill's a wonderful coach ... he's really a fantastic guy, but in any competitive situation there's always that challenge you have to face. We are all scrutinised and looked at and having to prove ourselves all the time. That's what we all have to face.
''I believe in the team and the squad. I think it's a wonderful group of people and I can't wait to be a part of it.
''There's a lot of good young players there and it's just sometimes things don't work. They've admitted that themselves and they'll be the better for it, and I think it's just a matter of ironing out a few inconsistencies. But I think the core of the team is very strong, and that's what I want to be a part of.''