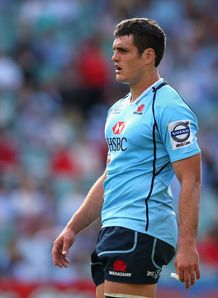 Related links
Teams
Waratahs boss Michael Cheika believes side conceded too many turnovers in Saturday's 41-24 defeat to the Hurricanes in Wellington.
The Sydneysiders impressed during the first half, trailing 19-16 at half-time, but conceded 19 points, in just 15 minutes after the break, which ultimately cost them the match.
"We could have got two [competition] points out of it in the end, I think we deserved a lot more out of it than what it showed, we were a bit unlucky," Cheika said.
"We got our game going but when the ball turns over we're not reacting fast enough to shut down opportunities.
"We had everyone up attacking and then when we turned the ball over at the ruck we didn't get back or re-align fast enough.
"It has been a problem for us all season ... because we've been trying to get ourselves playing in a more attacking mindset that transition has been hurting us and costing us several tries this season and I think it will have cost us the game tonight."
Waratahs skipper Dave Dennis echoed his coach's sentiments.
"Any team in this competition, if you give them that much ball from turnovers is going to hurt you," he said.
"It's something we've got to keep working on because it's creeping up each game and it's hurting us.
"We'll need to fix that in two weeks time."