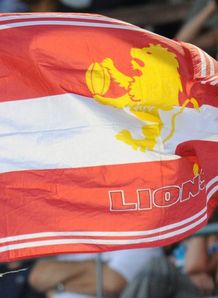 Related links
Teams
The Golden Lions Rugby Union have announced their decision to cancel their intended tour to the United States of America.
The GLRU management, following consultation with the senior coaches, took the decision to no longer proceed with the tour due to the uncertainty regarding the quality of the opposition, accommodation and travel limitations, as well as increased cost aggravated by the weakening exchange rate.
The Union worked with an outside tour organiser to coordinate the Rugby Showdown tournament, which encompassed two matches to be played in California and Texas in mid-April.
Golden Lions Rugby Union CEO, Manie Booysen, expressed the Union's sincerest apologies to supporters.
"We would like to apologise to all supporters and the players, staff and management who have been affected by the forced late cancellation of the American tour," said Booysen.
"While we regret having to cancel the tour, we believe it is important to have the team's travel and accommodation needs met.
"We were also concerned the level of competition that the Lions would face abroad would not be of a strong enough standard.
Booysen, however, remained positive that new arrangements will be made for the team in the upcoming weeks.