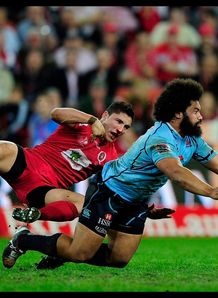 The new Ref Cam technology will be used for the first time during Saturday's Super Rugby clash between the Reds and Waratahs.
In a first for rugby in Australia, the Fox Sports television broadcast will incorporate vision captured from a camera worn in a headpiece by referee Chris Pollock.
ARU chief executive Bill Pulver said the trial of the technology had the support of the sport's national governing body and from SANZAR, which sanctions international rugby tournaments involving South Africa, New Zealand and Australia.
Pulver says Ref Cam is "designed to deliver television viewers a unique perspective from the field of play and bring fans closer to the game."