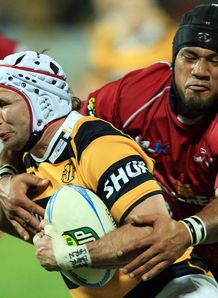 Related links
Teams
Veteran openside Scott Waldrom has pulled out of next year's Super Rugby campaign with the 'Canes due to an arm injury suffered against Northland.
The flank, who had his hopes of featuring for the New Zealand Maori in November dashed, has had that blow further compounded by scan news.
"The scan I had last week didn't turn out like I hoped and my foot which has been giving me trouble for years is not in good shape," 32-year-old Waldrom wrote on his Twitter account.
"Looks like I need another op and plates put in. Some of the screws have broken and its riddled with arthritis so I've had to pull out of Super Rugby for next year.
"I'm pretty gutted cos I was looking forward to being back with my old and favorite team the Hurricanes next year but sadly had to pull out."