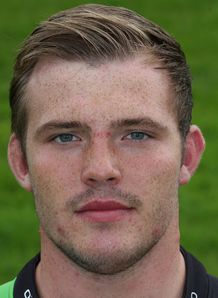 Related links
Teams
Harlequins have confirmed the sacking of former England U18 hooker Harry Allen was down to a drug-related incident.
Allen has been handed a one-year suspension for an anti-doping violation commencing back on December 13 last year. The period therefore expires at midnight on 12 December 2014.
"Harlequins does not condone the taking of drugs and as such Harry was immediately released from his contract with the club," read a statement from the club.
"Due to personal extenuating circumstances surrounding the violation, the player was given the full support of the Club following his release and Harlequins would like to thank all parties involved.
"Harlequins will make no further comment on the matter."
According to the RFU disciplinary report, "Allen was one of two Harlequins players selected for a doping control test conducted after the Northampton Wanderers v Harlequins Aviva 'A' League semi-final on 25 November 2013."
"The RFU was notified by the testing laboratory at King's College Drug Control Centre of an adverse analytical finding which highlighted the presence of Benzoylecgonine, a metabolite of cocaine and a non-specified stimulant as specified by s.6a of the WADA Prohibited List 2013, in Mr Allen's "A Sample."
The full judgement can be read here.