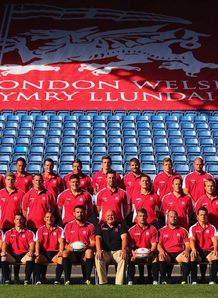 A bizarre court case concerning a fake cheque of £400,000 over the ownership of Premiership club London Welsh began on Tuesday.
Neil Hollinshead allegedly cheated businessman and club investor Glynn Mosses out of a £300,000 investment through a Saudi Arabian oil mining scam and then used the money received from Mosses to buy the Oxford-based club.
Hollinshead sent Mosses a bouncing cheque of £400,000, after promising Mosses a £350,000 return within three weeks of his investment.
The defendant had boasted of his connections to the Saudi Royal Family, including the great nephew of King Abdullah, and according to Court News UK had told Mosses that after those three weeks, if the investment in the oil stocks "didn't come off someone would literally lose their hands."
London Welsh returned to the Aviva Premiership after defeating Bristol in the Championship Final this year.