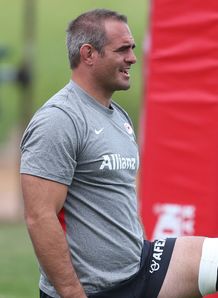 Related links
Teams
Saracens back-row Justin Melck's red card received in Saturday's clash with Leicester at Welford Road has been rescinded.
Melck faced a RFU Disciplinary hearing, who ruled that is free to play with immediate effect and the red card comes off his record.
Melck had been charged with an act contrary to good sportsmanship, contrary to Law 10.4(e), for allegedly making contact with the eye(s) or eye area of Leicester Tigers hooker Neil Briggs.
Chairman Jeremy Summers said: "Contact with eye is a serious offence but having considered reports from the Leicester Tigers, the Citing Commissioner and Mr Melck, I was satisfied that there had in fact been no contact with the eye/eye area. In those circumstances the red card was rescinded and no sanction was imposed."
The RFU Panel comprised of Jeremy Summers (chair), Liz Riley and Peter Budge.