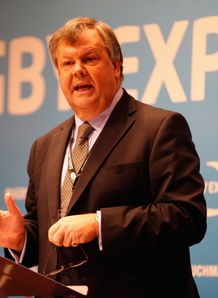 Related links
Teams
Also see
RFU boss Ian Ritchie believes staging the Rugby World Cup will be a considerable boost for Premiership clubs seeking compensation.
The clubs have demanded £14million for the launch of the domestic season being pushed back a month until October, plus the release of players for the tournament.
Ritchie is well aware of the loss of business for the clubs, but has also stressed that the hosting of the RWC in England will see a significant rise in interest for the domestic game in the long run which will aid the clubs financially.
"We understand there may be some losses, but we must also recognise there will be something that looks like an upside such as better attendances and more interest," said Ritchie.
"Inevitably there's a focus on compensation, but I look at it slightly the other way round in that the World Cup is a huge positive for club rugby.
"I believe it will be an economic success for the clubs.
"It's true there will be some immediate impact at the start of the competition, but I'd certainly hope there would be a considerable upturn interest in the sport.
"If the World Cup is half as successful as I think it will be, I think it be an economic success for rugby.
"We should not lose sight on the positive impact of 2015, not just the compensation."
Ritchie also weighed in on the issue of English players playing in France not being selected for the national side, with the aim of there being enough finances available to keep top talent in the country.
"We should be absolutely at the top of the pile here. We should help to try and achieve that and we should be unashamed of that."