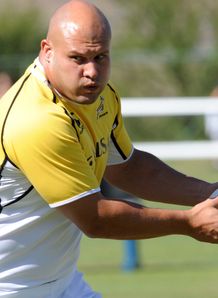 Related links
Teams
London Irish boss Brian Smith is hopeful that new signing CJ van der Linde will help put an end to their scrummaging woes.
The Exiles pack have experienced difficulties in recent weeks in the way their scrum has been assessed.
This was particularly evident in their Aviva Premiership clash with Leicester Tigers last month, when they conceded two penalty tries from the set-piece, including one occasion when the scrum had to be reset 13 times.
Smith said he is looking for new signing Van der Linde, who has represented South Africa in 75 Tests, to solve the problem.
"I think our scrum is been refereed by perception rather than reality in the last three league games, which is desperately disappointing," Smith told getreading.
"I think those people in the game recognise that.
"But I think when you have got the credibility of a CJ van der Linde it makes it very difficult for a referee to ref by perception.
"He's got to referee what's in front of him.
"We've got Tim Wigglesworth on Friday night (against Sale Sharks) and he's a pretty straight shooter.
"He calls it as it is.
"So we're hopeful that our scrum will be considered on its merits and not prejudged like in that Leicester contest which was very disappointing to say the least.
"And we hope that kind of refereeing performance won't happen again."