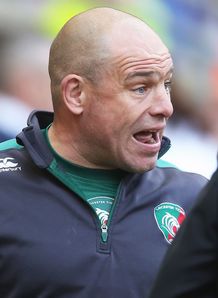 Related links
Teams
Leicester Tigers boss Richard Cokerill bemoaned his side's performance in their 23-16 home defeat to Harlequins on Saturday.
The Director of Rugby criticised the Tigers for their strangely porous defence and the lacklustre display that went with it.
"Quins came, they played better than us, they deserved to win," Cockerill told the Tigers website.
"I'm not going to make excuses. They ran at us and we didn't tackle well enough. Every time they ran we conceded metre after metre and that is not good enough.
"We didn't get off the line and make our tackles and we let them play. That is disappointing because we have been very good in defence this season.
"We've had a lot of injuries and lots of players unavailable to us, but I'm not going to accept that performance and neither are the players.
"Quins played well and deserved to win at Welford Road and that hurts."
The Welford Road outfit rallied late to secure a losing bonus point, but that came as scant consolation for the frustrated Cockerill.
"The point is no consolation," the Director of Rugby insisted.
"I don't think we should be pleased with ourselves for getting stuck in and being able to get a point in the end. Our expectations are higher than that and the players are better than that.
"I'm not accepting the performance, but I will take responsibility for that and for getting us back on track again. There are no short-cuts, we just have to work hard and get going again.
"We've got lots of players missing and lots of new combinations in the team but we have to be better than that.
"You see the true colours of people when things are not going well and that includes myself."