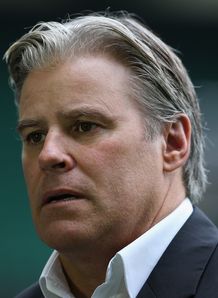 IRB Chief Brett Gosper is relieved a resolution to the European dispute was found before it tarnished rugby's reputation.
The Australian, who has overseen several large changes in the game during his tenure, is hopeful the current state of peace will be long lasting.
"What you don't want is that to blow up into something that's bad for the game in general. That risked happening this time, but as it turns out we've got agreement and long may it last. Of course you hope that we're in for a long period of harmony and constructive coexistence," Gosper told Press Association Sport.
"There will always be some frictions between the club game and the game at international and union level.
"There's a very crowded calendar, the players play for both constituencies, so there's always going to be a little bit of friction and tug-of-war around the edges.
"Hopefully everyone can move on now. It's a long-term deal and hopefully we will see the benefits of this in terms of money coming into the game and spectator experience in a wonderful tournament across Europe."