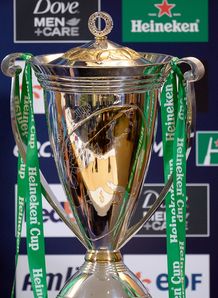 Sky Sports boss Barney Francis states that compromise from all parties is required to strike a television deal for European rugby.
Sky hold the current rights to the Heineken and Challenge Cups, but with the tournament set for a revamp, arch rival BT Sport wants in on the action.
Both broadcasting giants have put pen to paper on separate and opposing contracts for next season's European competitions.
And with negotiations ongoing, a deal must be agreed before plans for pan-European rugby can be finalised.
"Conversations are ongoing," Francis told the Irish Times.
"We are absolutely willing to take part in conversations that lead to a successful solution that is in the best interests of the game and for the fans.
"The game has had a difficult time, but it will take compromise from all parties."
It is likely that the pair will agree to share rights to the new tournaments, as they do currently for Premier League football in England.