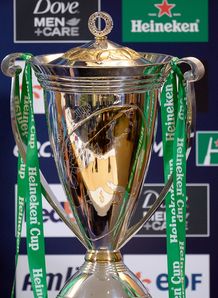 European Rugby Cup (ERC) bosses once more voted to delay member appearance payments at a board meeting in London on Wednesday.
The decision on the release of the latest instalments of the payments has already been delayed from February 5th, and was postponed further after Wednesday's get-together.
Though another board meeting has been scheduled for March 11th, the real hope for a resolution comes a day before, with a shareholders' meeting set for March 10th.
The WRU has already stepped in to loan its four regions enough money to cover the shortfall, and Premiership Rugby are deeply unhappy with the delay.
"We believe this is a fundamental breach of both the current accord and the participation agreement, and we will be taking legal advice around that," said Premiership Rugby in a statement.