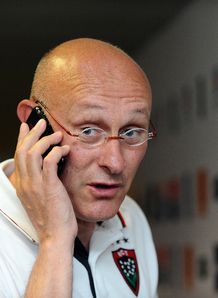 Related links
Also see
Toulon boss Bernard Laporte has been banned for 13 weeks after his outburst towards referee Laurent Cardona in the Top 14.
Laporte's suspension comes after he described Cardona as "completely incompetent."
"He robs us every time. On the game's last move there was a strategic error, a referee error," Laporte told RMC Sport at the time.
"It is not just this incident where he was hopeless. He was hopeless all the match. He is always hopeless."
Laporte's 13-week ban until the 13th of May will force him to miss all of the remaining games in the Top 14 regular season, as well as Toulon's Heineken Cup quarter-final against Leinster and potential semi-final.
He will be free to return the week before the Top 14 semi-finals, should Toulon (who are 5th) make it.
The former France boss is banned from the touchline, dressing rooms and corridors but not from training.