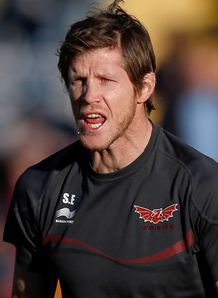 Scarlets boss Simon Easterby is optimistic proposed changes to the qualification format of European competitions will boost the PRO12.
As the dispute surrounding the Heineken Cup and proposed Rugby Champions Cup draws on, it seems increasingly likely that only seven PRO12 clubs will qualify for the premier pan-European tournament in 2014.
Easterby believes that will help add interest and meaning to more domestic games come the business end of the season.
"If it happens I think it will be a good thing for the competition, there aren't going to be many dead rubbers come the end of the season," he told the South Wales Evening Post.
"It is a fair way of creating the best European competition with the best teams in it and we have been made aware of this for a few weeks. It is no surprise; it has been talked about for a while, particularly by the English and French clubs and it adds a little bit of extra incentive and pressure.
"At the end of the day, after last season, we would expect to be competing for that top four anyway.
"We have put ourselves into a position at the moment where we need to start winning games. It is still early days, but it is going to be interesting later in the season and that is what you want."