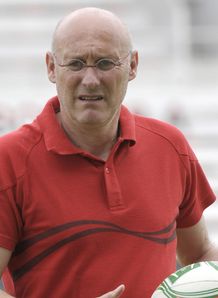 Toulon boss Bernard Laporte labelled his team's performance in Saturday's 19-15 Heineken Cup defeat to Cardiff Blues as "pathetic".
The reigning European champions were a shadow of the team that put 51 points past Glasgow a week earlier and Laporte believes that his players' fitness is not what it should be.
Although unbeaten on home soil this season, Toulon have been poor on the road, highlighted by the defeat away to Oyonnax last month.
With a trip to Toulouse on the menu this Saturday, Laporte and his star-studded squad have plenty to think about.
"It is clear that, physically, we have a big problem," the former France coach told Rugbyrama
"I am not going to say that it is the fault of our fitness team, because they are the same as last year.
"[In Cardiff] we lacked control, we were lifeless, unrecognisable ... we were pathetic,"
"[The Toulon players] must realise that they weren't good enough and react, now," he added.
"We were champions. But I don't care about 'were'. I want 'to be'. I want this team in the present and winning the matches put in front of them. At Cardiff we dented our chances of qualification [to the knockout stages] in the Heineken Cup."
"It really was a s*** match. We were awful in our organisation. We have to react as quickly as possible.
"I can't blame the players. They seem, to me, to be exhausted...the players have run out of energy. The tank is empty."