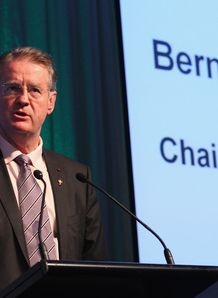 International Rugby Board chairman Bernard Lapasset has voiced his opposition to plans for an Anglo-French led European breakaway competition.
The world governing body is backing European Rugby Cup Ltd in the row over the future of continental club rugby, with Lapasset insisting any future European tournament must be Union-run.
While Premiership Rugby are confident of gaining the endorsement of the Rugby Football Union for the breakaway 'Rugby Champions Cup', the French Rugby Federation has already signalled that it will block French participation in the new competition.
Lapasset pledged that the IRB "will ensure we have a European competition which fulfils its name, which is not confiscated by some nations but has a real international interest.
"The IRB will defend this principle: not a privatisation of a competition in the interest of some people" adding that "unions maintain pre-eminence over the leagues... the unions must remain masters of the game."