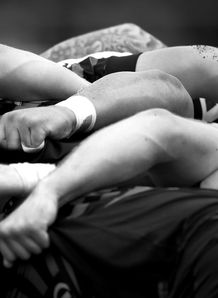 Related links
Also see
Premiership Rugby has confirmed that the competition they are forming with the Ligue Nationale de Rugby will be known as the Rugby Champions Cup.
This news comes after the announcements by Premiership Rugby and the LNR on September 10 that the Top 14 and English clubs had instructed their leagues to put in place a new competition in time for the 2014/15 Season.
"The Rugby Champions Cup will be open to teams from all three leagues in Europe," read a Premiership Rugby statement on Sunday.
"The competition will be based on the principles of qualification on merit, a strong competition format, equality between the leagues, higher commercial values for the teams and expansion into new European markets.
"The Top 14 and Premiership Rugby clubs have already confirmed their participation in the new competition and a joint working group has been created to prepare all necessary elements in good time for the 2014/15 season.
"Further details concerning the competition format, marketing and financial aspects of the Rugby Champions Cup will be communicated in October."