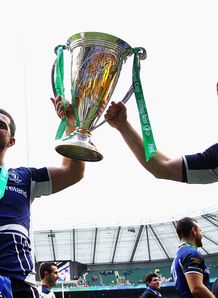 Irish RFU chief executive Philip Browne says that a compromise must be reached after tensions soared over a new European competition.
Controversy was rife with the news that the Anglo-French teams wish to break away from the Heineken and Amlin Challenge Cups in favour of a new tournament featuring strength against strength.
This new tournament would feature 20 teams; six from the Premiership, six from the Top 14 and six from the Pro 12, as well as the two winners of the two European tournaments. The proposed change would hurt the Pro12 teams as they currently have 10 guaranteed participants.
Phillip Browne is furious about the sudden and in his mind deplorable negotiation tactics employed by the Anglo-French rugby unions.
"It is hard to fathom at times how PRL (Premiership Rugby) do their business and how they think," Browne told the Daily Mail.
"The message we were getting at the table today was everyone wants to continue discussions and see if we can find a solution and that is what we're going to do.
"Part of the problem is, inevitably, we get one message in the boardroom and then another is broadcast in the media. I find that a deplorable way of doing business."
The Heineken Cup has been dominated by Irish provinces to a certain extent, still has life in it according to Browne. When asked if the tournament had come to an end, "Certainly not. I think one of the issues is we have to have bona fide negotiations," responded the IRFU chief executive.
"To some extent we have not had negotiations; we've had people telling us what they want and not prepared to move ground.
"The best outcome in any negotiation is one where nobody gets exactly what they want and I think people need to be mature enough to understand that."