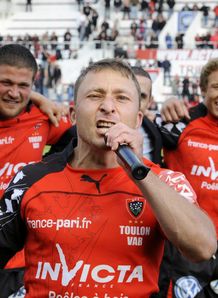 The ERC have granted a request from Toulon to perform their traditional war cry, the 'Pilou-Pilou', before Sunday's Heineken Cup semi-final against Saracens at Twickenham.
The war cry, which dates back to the 1940s, sees the club cheerleader use the stadium public address system to blare out the words in a call-and-response pre-game ritual with the Toulon fans.
The French club have confirmed that "l'hurleur", CÚdric Abellon, will fly to the English capital with the Toulon team especially for the event.