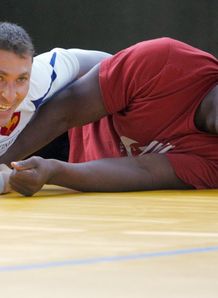 Toulon have given backs coach Pierre Mignoni a new two-year deal, which comes as a sign of faith heading into the Top 14 and Heineken Cup run-in.
The domestic pace-setters are preparing for their European quarter-final against Leicester and club president Mourad Boudjellal is obviously happy.
Former scrum-half Mignoni stopped playing for Toulon at the end of 2010/11 and immediately made the step into the backline coaching role.