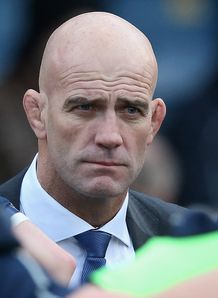 Related links
Teams
Also see
Former New Zealand head coach John Mitchell has questioned whether South Africa have the belief to defeat the Wallabies and All Blacks.
The Springboks produced two heavily contrasting victories over Argentina over the last two weeks; romping to a 73-13 victory at home before toiling to a 22-17 win away.
Now set to face Australia and New Zealand away from home in September, Mitchell has queried whether the Springboks believe they can win both fixtures, underlining the mental importance of their tour.
"I don't know if there is enough belief at the moment in the Boks to win both," said Mitchell to SuperSport.
"If they win both then they are going to create the necessary belief to move forward.
"That will also create a reverse psychology and those deposits will be huge against the All Blacks and Wallabies going forward.
"But I guess they don't have those deposits just yet and that is why this particular trip is so important for the Boks.
"They've got to earn those deposits to turn around the mental sphere and their outlook."
Mitchell also analysed the work South Africa would have to do in defence in order to contain the Wallabies high number of lethal attacking players, including Israel Folau.
"Clearly they have to get to their ball quickly and get past their ball, over the ball and secure the space against the Aussies, which they can do," added Mitchell.
"Defensively they're going to have work very hard because the Aussie backs will pick on weak defenders and move the ball laterally.
"Defensively they're going to have to be real good on the inside of their teammates.
"The Aussies would have noticed that and it will be interesting to see if they move the ball to that side more often or not."