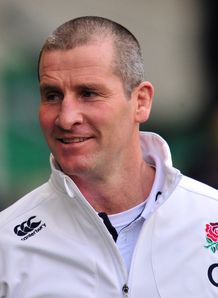 England head coach Stuart Lancaster was full of praise for second row Joe Launchbury after battling to a 13-10 win over Ireland.
The London Wasps lock was at his tireless best as England ground out their second win of the tournament against their unbeaten visitors.
"If there was a forward of the match then Joe Launchbury had to be close to it. I thought he was outstanding today," said Lancaster.
"You couldn't argue with Mike Brown's man-of-the-match performance but Joe to go for 80 minutes to defend those outside channels they way he did... he's a great young player."
Ireland's number of caps dwarfed England's but the younger side sealed the win thanks to Danny Care's try in the second half.
"Given the experience of the Ireland team, the form they were in, the quality of the coaching and the players that they have in their team and some of the relative inexperience we have in our team, I'm just so proud of the boys," added Lancaster.
"I'm delighted for them. It was a proper Test match, two really good sides going at it.
"I thought Ireland were excellent throughout, scored a try after half-time and really had some momentum with them
"But I thought we showed great maturity in closing out the game and great tries as well so (I am) really, really pleased.
"Obviously we missed an opportunity in the first half but overall I think the character of the team showed through."
Lancaster also reserved praise for tighthead prop David Wilson on his return to international rugby, having only returned to full fitness for club side Bath last weekend.
"David was excellent. He gave his all in the set-piece and also in the loose," stated Lancaster.
"I'm not sure what his tackle count was but it must have been near double figures, so to do that after two months out is incredible."
by Ben Coles at Twickenham
@bencoles_