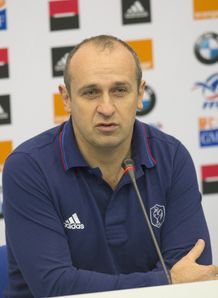 France coach Philippe Saint-André has lamented the lack of cooperation received from French clubs who didn't rest their Six Nations contingent last week.
Last weekend's Top 14 action was tainted by bitter remarks from coaches and managers at Toulouse, Toulon and Clermont who felt that the French national staff had abused their position by requesting that twelve players be rested without the necessary "consultation" expected by the clubs.
At Wednesday's French team announcement, Saint-André hit back, insisting he had played by the book.
"First of all, we read the agreement (between the Federation and League), and secondly, it was respected," said the Bleus coach.
"We followed what was signed between the NRL and the FFR. We talked to all the staffs of the teams involved.
"The institutions and clubs make the policies, not me. Me, I try my best to protect the players of the French team.
"It is never in controversy and political division that one can prepare a team."
"The 15 starters for England were rested last weekend, 98 percent of the Irish were rested. As for the Welsh - out of 32 players, 12 had to play, but the other 20 were rested," continued Saint-André.
"For us, we made a little bit of progress I suppose, but we still had only six players rested out of 30."
The Tricolor staff are set to release a new list of players to be rested on Saturday morning, however it remains to be seen if their call are heeded by clubs under enormous pressure. Toulouse, for example, are currently missing 15 players.