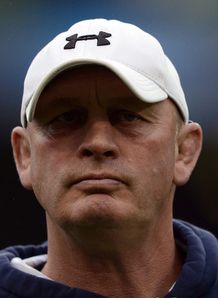 Related links
Teams
Soon-to-be Scotland head coach Vern Cotter has denied reports in the press that he has offered to leave Clermont in order to move to Murrayfield early.
The New Zealander, whose side lost out in the Heineken Cup final and Top 14 semi-finals over recent weeks, is set to join Scotland in June 2014.
However, following his recent criticism of some Clermont players, club president Rene Fontes has on Wednesday said Cotter had resigned.
"No, I haven't resigned. This is unclear. I would like a little bit of clarity and I will be ringing my president to see what the situation is," was Cotter's retort to the story filtering around France.
"Apparently there has been a reaction to an article I gave stating my honest appraisal of how the club should move forward.
"I'm surprised because we had agreed to move forward to 2014, so I will obviously be asking a few questions.
"We have had discussions with Mark Dodson and the Scotland management team early on and the club asked me to stay for another year.
"I don't know if that position has changed but that will be part of the phone call that I make. The most important thing is to make sure whatever decision is made is done properly."