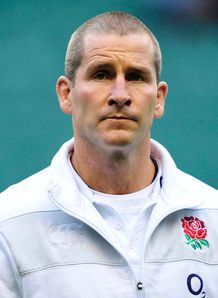 Related links
Teams
England head coach Stuart Lancaster has called on his side to hold their nerve after a fiery victory over France.
Owen Farrell and Chris Ashton both received criticism for their lack of composure at key moments during last weekend's 23-13 victory, with Lancaster admitting he had spoken to the group.
"I've spoken to the group generally to make sure that we stay focused on the task in hand," said Lancaster
"Upon review of the game, we definitely got involved in one or two incidents that we didn't need to.
"We spoke about that as a group. As an opposition coach and team you've got to do everything in your power to upset and try to niggle the opposition.
"You have to be able to deal with that, keep your focus and deal with the task in hand, letting your rugby do the talking.
"It's not a big issue, I don't think we have a big fundamental disciplinary issue at all.
"In the context of the game, we were challenged by a very, very good French side and were delighted to come out on top."