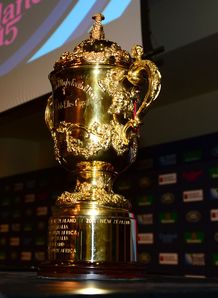 The 2015 Rugby World Cup organisers have announced an updated match schedule for next year's global showpiece in England.
Rugby World Cup Limited and England Rugby 2015 Limited have announced the changes on Friday for the event which will take place across 13 venues in England and Wales from September 18 to October 31.
Following further consultation with international broadcasters changes to the schedule have been agreed, delivering earlier evening kick-off times for attending fans and a stronger global broadcast platform for Rugby's showcase event.
• The Rugby World Cup 2015 Final at Twickenham on October 31 moves from 17:00 to 16:00
• All Twickenham quarter-finals and semi-finals also move from 17:00 to 16:00
• All pool matches that were previously scheduled to kick-off at 17:00 now kick-off 16:45, ensuring consistency across the tournament for fans
In total three match days see fixtures switch order:
• September 19: France's Pool D match against Italy at Twickenham kicks off at 20:00 with South Africa's opening Pool B match against the Asia 1 qualifier in Brighton kicking off at 16:45
• October 1: Wales' Pool A match against the Oceania 1 qualifier in Cardiff kicks off at 16:45 with France v Canada in Milton Keynes kicking off at 20:00
• October 17: Quarter-final 1 at Twickenham kicks off at 16:00 with quarter-final 2 at the Millennium Stadium kicking off at 20:00
Springbok coach Heyneke Meyer welcomed the changes to the match schedule and said it would assist the team in their preparations for the international spectacle.
"These changes will suit us well because all our pool matches will be at the same time, while the final stages will be only 45 minutes earlier, so this will simplify our preparation," said Meyer.
"On the initial match schedule our opening match was at 20h00, which would have required us to make adjustments to our training times following that match. But the new match schedule eliminates that challenge."