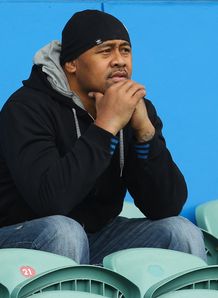 Related links
Teams
All Black great Jonah Lomu has warned that the New Zealand Rugby Union's open pursuit of Sonny Bill Williams could have a detrimental effect on the country's relatively barren midfield stocks.
He believes the possible deal would lead to discouraged young players subsequently leaving early in search of lucrative offshore contracts.
Williams, now playing rugby league in Australia, has been offered a three-year contract designed to secure his services for the defence of the World Cup in England in 2015.
Lomu though fears that handing Williams a guaranteed spot in the next World Cup will see many young talented players tempted to go searching for greener pastures overseas early in their careers.
"For these youngsters that are putting their names forward in terms of playing so well in Super Rugby . . . if they see a position being held open for Sonny, then they [NZRU] can't complain when they end up going overseas because they don't have a chance because they are trying to bring back someone like Sonny," Lomu warned.
"We are finding a lot of these youngsters are getting picked up really early to go to Europe and Japan.
"I think they will find it discouraging because they don't see they have a future here.
"We talk about the player drain and we are getting drained in that [midfield] position. We are a bit light in that area now."