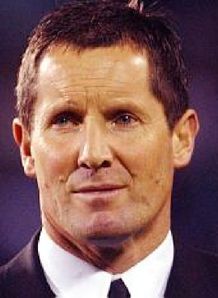 Related links
Teams
Crusaders coach Robbie Deans has been let off with a warning by New Zealand's maritime safety organization after the jetboat he was driving narrowly avoided collision with a tourist boat.
Deans, who will takes over as the new Wallaby coach after the Super 14, admitted to failing to stop at a signposted point shortly. His jetboat and a larger boat, carrying tourists, were forced to take evasive action on the Shotover River near the South Island resort of Queenstown earlier this month.
The boat, driven by Deans, clipped a rock face but no injuries occurred.
Deans apologized for the incident and a spokesman for Maritime New Zealand said no further action would be taken.
"We're satisfied that because the incident was reported to us, there was no damage or injury and the skipper accepted full responsibility, we don't see a need to take any further action," spokesman Ross Henderson said.
Deans, who has coached the Crusaders to six Super 12 and Super 14 titles, was appointed Australian national coach late last year - after missing out on the New Zealand coaching position, which was awarded to incumbent Graham Henry.
SAPA