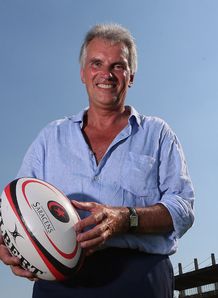 Related links
Teams
Saracens owner Nigel Wray argues television demands coupled with time differences mean South Africa will join European rugby rather than continue in the Rugby Championship.
"Clearly, sooner or later, South Africa will play with France, England, Ireland etc. because we are in the same time zone," Wray told the Telegraph.
"At the moment, South Africa have to tramp over to a completely different time zone, which takes a long time to get accustomed to.
"They play their games at the wrong time of day, at breakfast time, which is the worst TV time.
"I don't know when, but it is inevitable the game will go like that. It's just so logical.
"If you play in Argentina (in the evening), I think English or South African time, you probably kick off about 11:00pm (2200GMT) or something like that.
"If I tell anybody we are going to open a shop in (London's) Marylebone High Street and are going to open from 11 at night until four in the morning, they'd think we were completely stark, staring bonkers.
"It's a problem for rugby, because that implies New Zealand and Australia will have to move towards Japan and Hong Kong to play in the same time zone, at the optimum television time.
"Whether you like it or not, TV is the master."