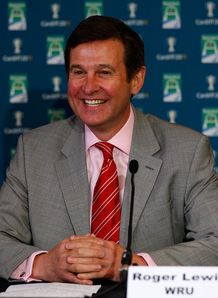 Related links
Teams
WRU chief Roger Lewis has urged representatives from the four Welsh regions to attend Wednesday's European Rugby Cup board meeting.
With Regional Rugby Wales (RRW) walking away from the ERC in the midst of the European row, the WRU is now pressing the regions to appoint a replacement to Stuart Gallacher - the man who stepped down the board last month - in time for the nominee to be present on Wednesday.
The WRU's have offered their backing to ERC alongside their Irish counterparts, but after Tuesday's much-anticipated meeting between six unions' officials, it appears the future of Welsh and European club rugby remains in doubt.
"Europe is a sum of many moving parts, it's not just a discussion between ourselves and the four regions," Lewis told the BBC.
"We have to recognise the contractual positions that we've all arrived at and we have to recognise our responsibilities and liabilities to the stakeholders who, legally, we have entered into contractually binding arrangements with."