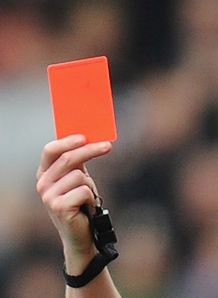 Related links
Teams
An Australian club player has received a 56-week ban after wiping his blood on the jersey of a referee and punching an opponent.
The player received a 48-week suspension for the bizarre act with the official and a further eight weeks for striking Queanbeyan Whites player Adam Res.
The unnamed Wests player wiped his blood on ACT Rugby Referees Association president Robert Boyes after being sent to the bin, with that action upgrading his yellow to a red card, before lashing out at Res as he left the field.
Boyes backed the decision after Wednesday's hearing, call on the need for respect of the officials.
''Treat referees with respect. We don't get paid for this job, we do it because we love the game and want to be part of it, just like the players do,'' Boyes told the Sydney Morning Herald.