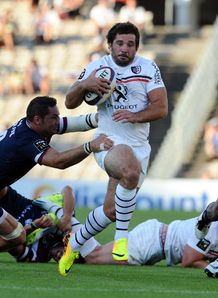 Related links
Also see
Toulouse and France centre Florian Fritz has signed a three-year contract extension with the Top 14 side.
Fritz, whose contract was set to expire at the end of the season, will now remain with the four-time European champions until 2018.
The 30-year-old has won 34 caps for France and a whole host of trophies during his time with Toulouse, including three Top 14 titles and two Heineken Cups since joining from Bourgoin in 2004.
Fritz was involved in a well-documented concussion incident while playing for the club last season, with Toulouse manager Guy Novès and the team's medical staff heavily criticised.
His last Test match was against South Africa in November 2013.