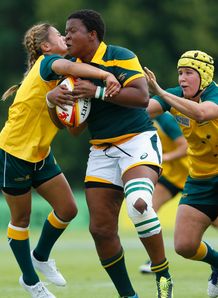 The International Rugby Board has upheld the 16-week suspension handed to Springbok Women's captain Mandisa Williams for eye gouging in their opening Women's Rugby World Cup clash against Australia.
The Springbok Women's management team appealed against the decision last week Friday, but the judicial officer on Monday upheld the suspension.
The suspension will rule Williams out for the remainder of the Women's Rugby World Cup, the SARU Women's Interprovincial Series semi-final and possibly final as well as the IRB Women's Sevens World Series qualifier in Hong Kong and the Dubai International Invitational, among other tournaments.